life & times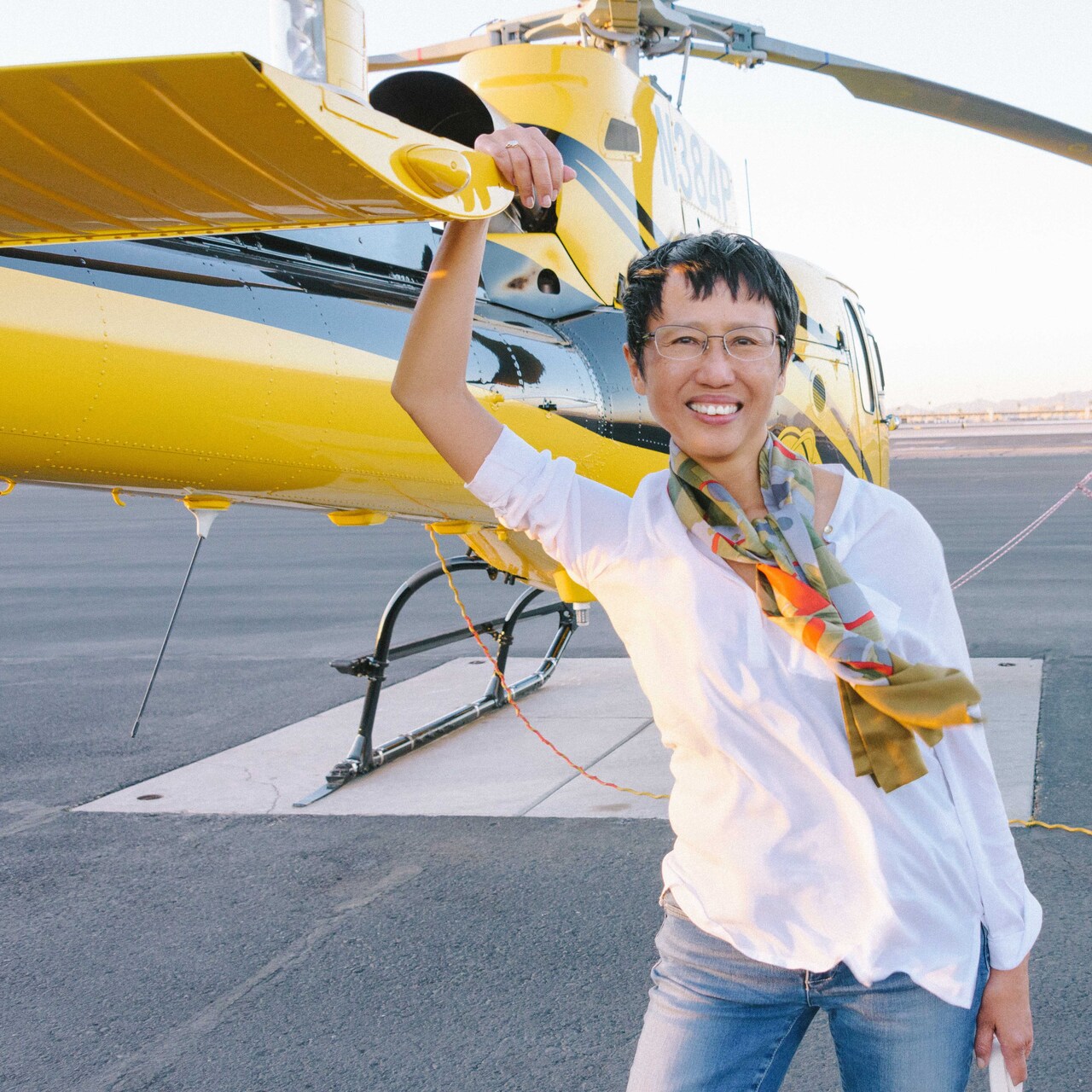 XU XI is the author's pinyin* short form name which is also her byline, but she is most assuredly not the following beings with the same pinyin name: a Chinese painter & sculptor; the author of tomes about acupuncture; a nationalist or a dissident-in-exile of any nation-state; a reality TV show host in some special economic zone or on YouTube; an Academic in any Intellectual Discipline, real or imagined, as capitalized by Pooh or some other friendly wild thing. She has however had three legal English names (as well as several best left unnamed of dubious legal quality) and strives assiduously not to acquire any others. For an exploration of this name problem, see her essay "By Any Other Name" in her latest book This Fish is Fowl: Essays of Being.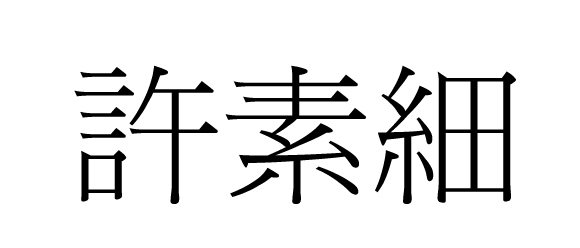 However, she really is the author of fifteen books, including five novels, eight collections of short fiction & essays, one memoir and one textbook. Most recent titles include a hybrid collection of stories, essays & "tween prose" Monkey in Residence & Other Speculations from Signal 8 Press, UK (November, 2022; The Art and Craft of Asian Stories: A Writer's Guide and Anthology (co-authored with Robin Hemley, Bloomsbury 2021) This Fish is Fowl: Essays of Being (2019) from University of Nebraska Press "American Lives" series; Insignificance: Hong Kong Stories (2018) by Signal 8 Press; the memoir Dear Hong Kong: An Elegy for a City (2017), as part of Penguin's Hong Kong series for the 20th anniversary of Hong Kong's handover to China and the novel That Man in Our Lives (2016) from C&R Press. She is also editor of four anthologies of Hong Kong writing in English.
A former Indonesian national, born and raised in Hong Kong, she eventually morphed into a U.S. citizen at the age of 33, having washed onto that distant shore across from Lady Liberty. These days, she splits time, unevenly, between the state of New York and the rest of the world (sightline towards that land of childhood memory, Indonesia) and mourns the loss of her beloved writing retreat in Seacliff, on the South Island of New Zealand, where she hovered, joyously, for seven years, below the site of the former asylum where New Zealand author Janet Frame was so unjustly "incarcerated." These days she mourns the rapid disappearance of her birth city as well.

*pinyin = transliteration for Mandarin Chinese or Putonghua, the official language of China although Xu is far more fluent in Cantonese, that being the people's language of her birth city, Hong Kong.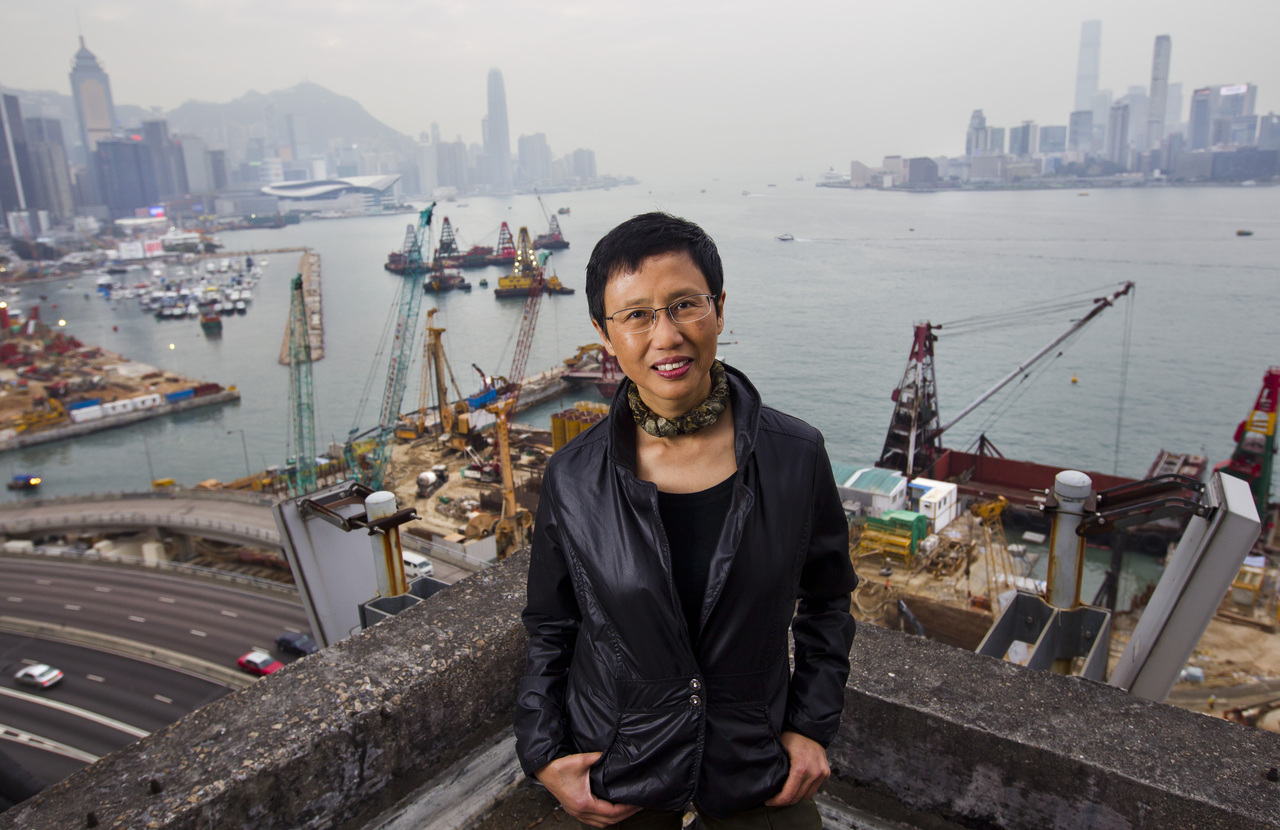 Until she left Hong Kong in 2018, Xu roamed the universe of her latest novel That Man In Our Lives (2016), starring Gordon "Gordie" Ashberry, this most enigmatic fictional character. He followed her around the world through three novels, making his first appearance in Hong Kong Rose (1997) as a young man in 1970's Hong Kong who met his Chinese "picture bride." He then resurfaced in The Unwalled City (2001), to provide a little comic relief as Hong Kong sped towards its 1997 D-Day return to China. Having met his half sister Gail Szeto in that book, he occupied even more space in Habit of A Foreign Sky (2010 - finalist, Man Asian Prize) to accompany his sister's transition from Hong Kong to New York in the wake of the 1998 Asian financial crisis.
 
writing life, circa the present day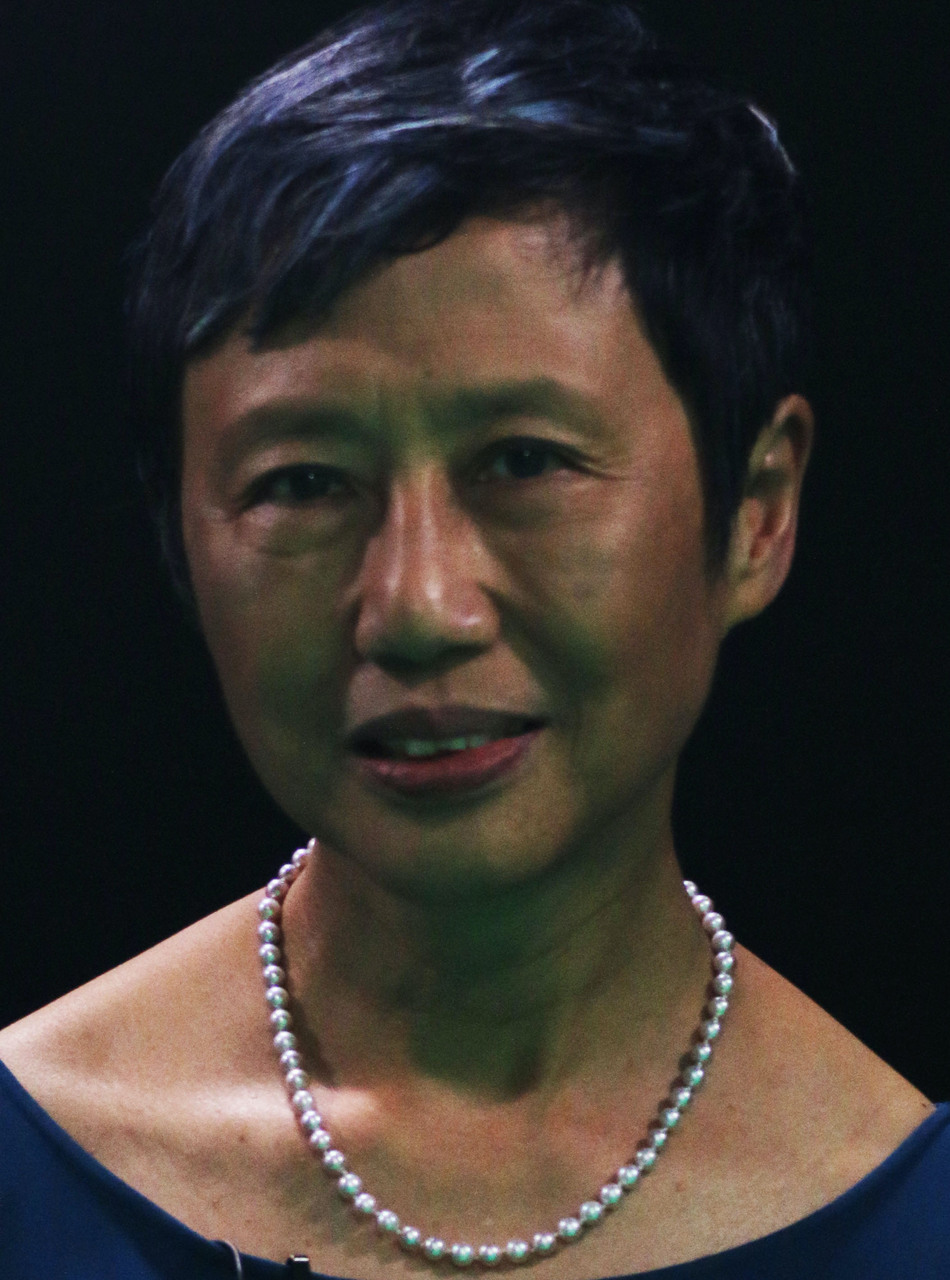 So yes, as a child she did wake up one morning at 4 am and began writing, which led to her first published piece at the age of 11. She still wakes up at ungodly hours and still crosses time zones constantly (virtually during Covid). And her fictional characters still follow her around, nagging her with their insistence on being heard. It was a good reason to seek relief by writing nonfiction, since fact-checked facts have a way of remaining relatively stable (despite "alternative facts," refuge of the feeble-minded), although memory is of course about as reliable as most of the folks in her novels.
Of late two long-ago acquaintances, Frank Ong and Dawn Polk, resurrected themselves onto the pages of an old, unfinished novel The Milton Man which is now THE novel-in-progress, one she has finally, more-or-less finished (thank God, since God made a cameo appearance in an earlier draft, this homage to John Milton's Paradise Regained, plus a little of Paradise Lost). This likely has something to do with her returning to the scene of the crime, her permanent home base in Northern New York where the Milton Man (Frank Ong) first appeared. If you ask she'll tell you the novel is about ice fishing, sex, and the trans-real lives of heaven, earth and hell (now that "trans-national" feels slightly passé). Her recent return to London after a long haitus, plus a foray to Cambridge where the young Milton was resident at Christ's College yielded useful imaginings.
Also, her most persistent fictional character, Gordon Ashberry, is once again re-inserting himself into another novel-in-progress Memories of You, sending her on a linguistic roots search to her other country of origin, Indonesia (coba, coba, coba).


And to ensure these novels don't drive her completely batty, she has a memoir project in the works, The Work Book which concerns itself with the nature of work one does to eat, as a flaneur of memory along the nullahs* of capitalism in business and academia.
-----------------------------
*Nullah, n. Chiefly South Asian: A watercourse, river-bed, or ravine; a drain or channel for rain- or floodwater. Etymon: Bengali nãlã. 1990 Times of India 17 May 11/6: She ordered . . . environmentalists to use funds . . . to clean up the nullah which the . . . factories were polluting. Oxford English Dictionary
"That Man"
Could be the anthem for That Man In Our Lives!
Check it out - "That Man" by Caro Emerald from her album Deleted Scenes from the Cutting Room Floor.
 
Worklife, Happily, after rude interruptions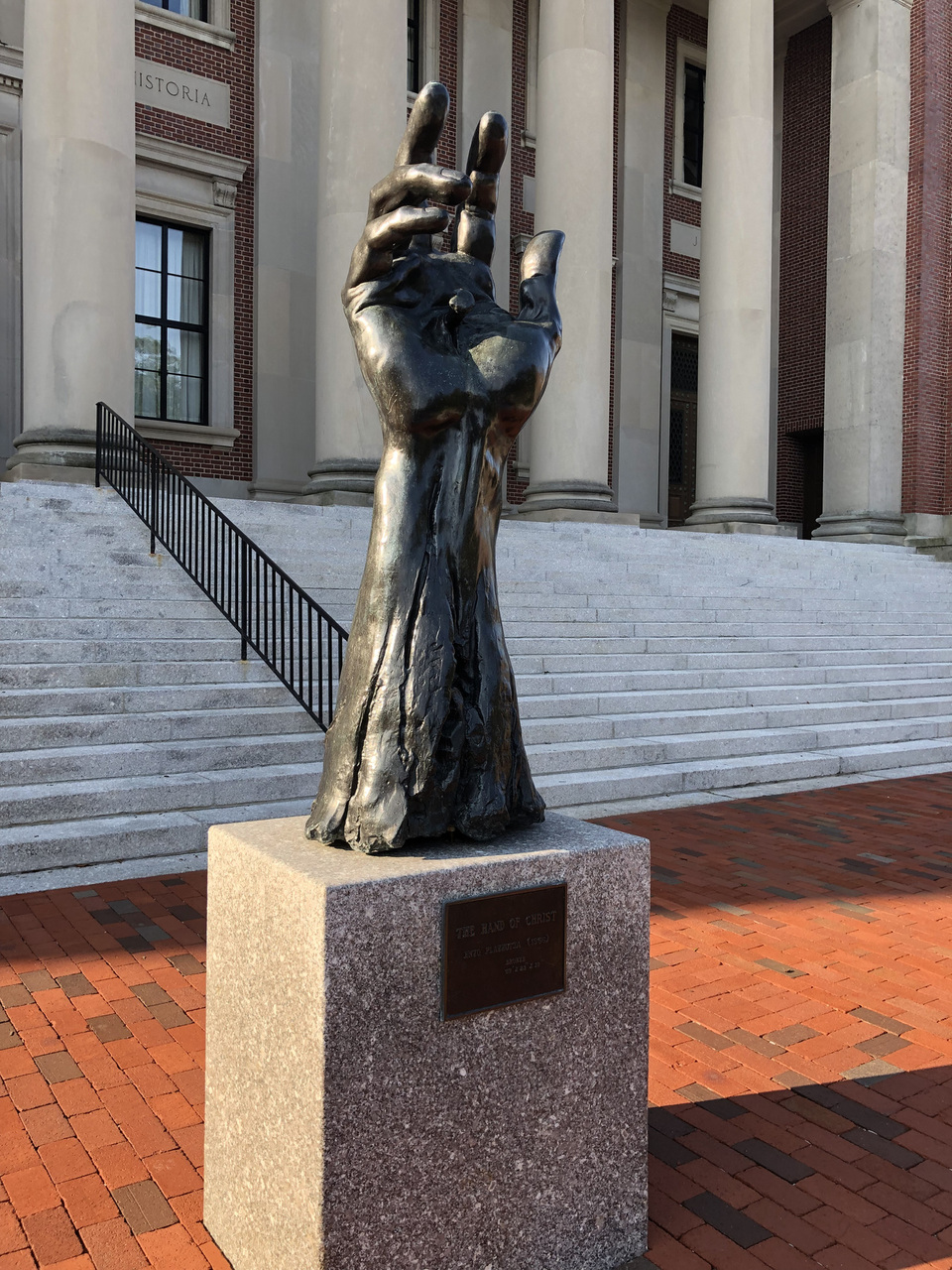 Xu is now Jenks Chair in Contemporary Letters at the College of the Holy Cross in Worcester, Massachusetts where she will remain for the next few years. It's a true blessing being on a gorgeous campus, and teaching in an English Department that feels a whole lot better than the one at Pembroke (of Netflix's binge-worthy "The Chair").
But that's after two terribly rude interruptions to her recent work life.
In January 2020, just before she set off on a long-overdue (like, 22 years?) honeymoon with her beloved, the Vermont college at which she helped establish the world's first international low-residency MFA program in 2018 (one that created a unique curriculum of writing & literary translation with a focus on global literature with residencies around the world), closed the program after less than 2 years of its existence. This International MFA disappeared for good at the end of July 2022, even though the graduates have won book contracts, published in major media, and created a small but exciting global community of writers and translators.
Prior to that for 6 years until 2016, Xu was writer-in-residence at a university in Hong Kong, although that life was annoyingly distressed by the university's closure of Asia's first low-residency MFA program, the same one the university invited her to come home to the city to establish. Click the Facebook link below for the saga of this closure. It could have been an episode for Monty Python, this dead parrot we're all still trying to return for a refund. Happily, the 105 graduates have scattered across the world to write, to publish and to invigorate the international writing life. See this Poets & Writers story by Joanna Scutts, Sep/Oct 2015.
But it's said, "three's the charm," which her beloved of part Irish ancestry often quips. Right now, we think he might actually be right.